Gaming — an industry where billions are made and trillions are crawling its way up. Online gaming marketplace provides endless possibilities for growth and being part of this growth is equally exciting and rewarding. However, the growth itself is far from being a simple and uniform process. In life every journey starts with one small step, followed by another, likewise in gaming business. Approaches do not differ much, but how can one enter without little to no knowledge how and where to start?
Online casino business is a profitable business that is desirable to explore by interested business-minded individuals regardless of their previous experience. The enterprise has turned out to be one of the leading internet businesses in the world today that offers maximum profit over a relatively short period of time. However, you can come on board into the market either as an iGaming casino operator or as an online casino affiliate.
If you wish you to kick-start your online casino business as an iGaming casino operator, the costs of starting the business are much higher, and the laws and licensing are vast as well, but the casino business eventually yields great profits as soon as it gets accepted by casino customers in the gaming market. Also, you can plan to start this online business as an online casino affiliate, and this can be quite easy and profitable if you have the essential experience and skills in internet marketing.
As you can see, the business is very profitable and lucrative. But for you to start an online casino business that is successful and outstanding in the shortest time frame, you have to build your business around customers' pleasure and satisfaction. With this in mind, you have to invest a lot of dedication and an enormous amount of work into your enterprise for it to achieve the expected success.
Some of the investments include an utter dedication to the latest cutting-edge technologies, your online casino must feature exciting and engaging game content with attractive promotion and bonus system, and it must be compatible with all platforms. Therefore, to enjoy the maximum profits and high return on investments available on this type of business, you must also be ready to pay the required sacrifices.
Starting an online casino business could be the one single step you might really have to take for you to grow your existing casinos or to start generating money from the iGaming industry.
Key steps to start your own online casino:
1. Choose reliable software providers
Acquiring a high-quality gambling software is by far the most crucial step in opening an online casino, as it will both set and determine its performance expectations, so securing a deal with the trusted software provider is an absolute must. It's in your own best interests to evaluate everything, starting from pricing and terms of guarantees to gaming reviews and security features.Pay particular attention to gaming content, individual cooperation conditions, certifications and the technical support, which has to come as a part of the whole package.Unfortunately, it is oftentimes easy to lose sight of business objectives, especially during the pre-opening stage when you are still questioning what is relevant about your online casino business and what is not. SoftGamings will gladly help every step of the way by offering a full-service provider package, including licensing, 10,000+ games and even binary options.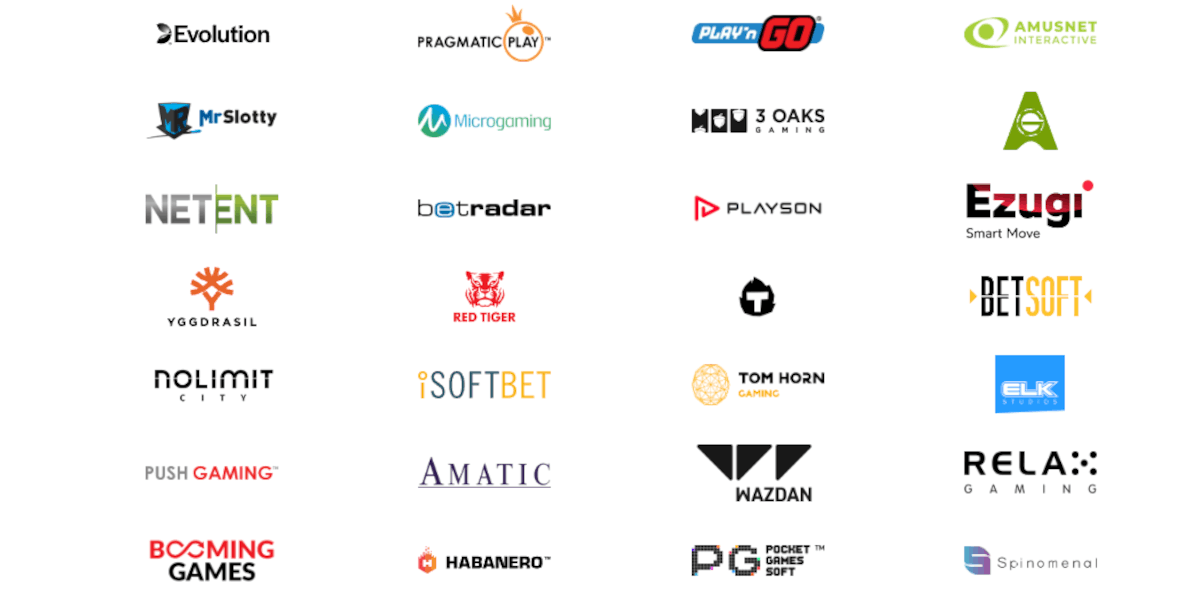 2. Selecting the gambling content for your online casino website
As a rule, players judge your business based on your games. To attract as many of them as possible, it is important to put emphasis on the diversity of the gaming content.The website should support effortless integration and contain the most exciting and popular slots, poker, roulette, blackjack, bingo, baccarat. Having a live casino with real dealers and live video streaming features is fundamental for your business. In that way, you create a real casino presence for online gamblers to enjoy.Give a try, add virtual sport and the ever-popular sportsbook to tap into sport's popularity among avid betters. SoftGamings can offer any game beyond this list, guaranteed to be the great source of entertainment.
Legal framework differs from country to country, therefore, the licensing process can be burdensome as such. The regulated market involves a handful of countries where there are predefined gambling requirements.Countries can be divided into the following categories:
Countries governing their markets
Countries governing their markets and having a monopoly
Countries where gambling is prohibited
Countries that do not regulate their market
The most popular gambling jurisdictions are United Kingdom, Malta, Alderney, Isle of Man, Curacao, and Gibraltar. The determinant factors while selecting the jurisdiction are its reputation, licence duration and the price of the licence. SoftGamings is ready to assist you with filling the licensing documentation for the Turnkey Casino. This can last longer than a month, but if you want to start operating your casino as soon as possible, we recommend you to use our licence through the White Label Casino system.
4. Secure verified methods of payment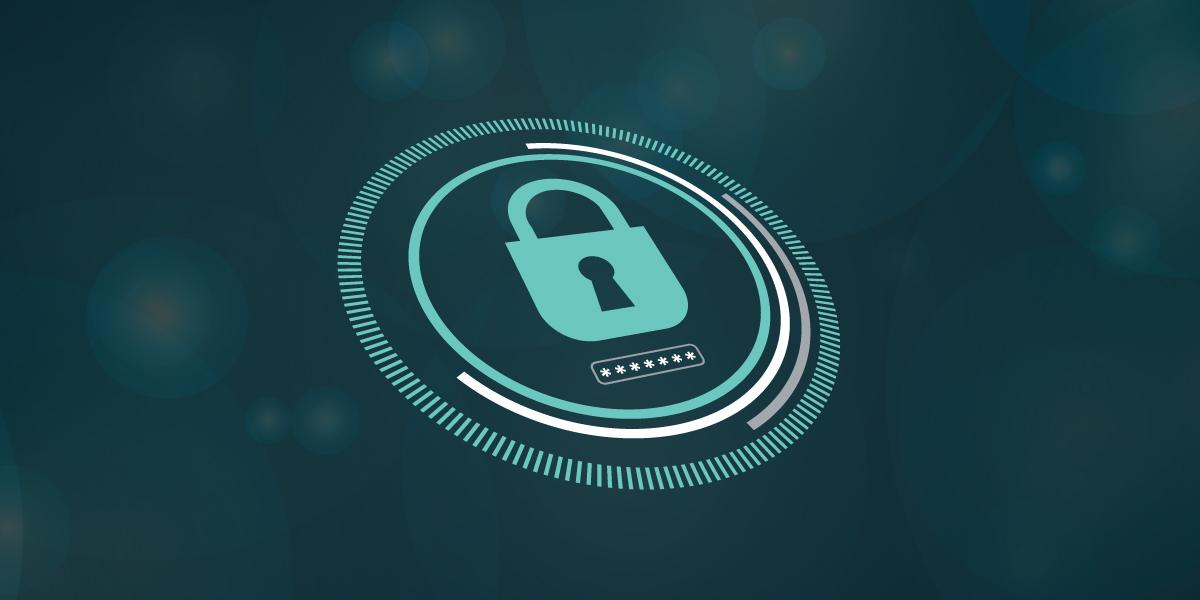 Online casino is by all means an international pursuit, no wonder it should comprise international commercial transactions: both sending and receiving international payments.Clearly, you have to double check if your casino supports integration with major e-payment systems, otherwise players won't be able to deposit funds or withdraw their winnings. Ignoring traditional payment methods which employ credit cards and vouchers is a disastrous business practice that can put your reputation at risk.To secure verified payment methods for your online casino, you should sign multiple agreements with payment system providers committed to transaction security. You can stay flexible with SoftGamings payment processing platform that encompasses a full range of high-calibre services for your online casino, including multicurrency support, antifraud, advanced risk management and the integration with 50+ most popular payment systems.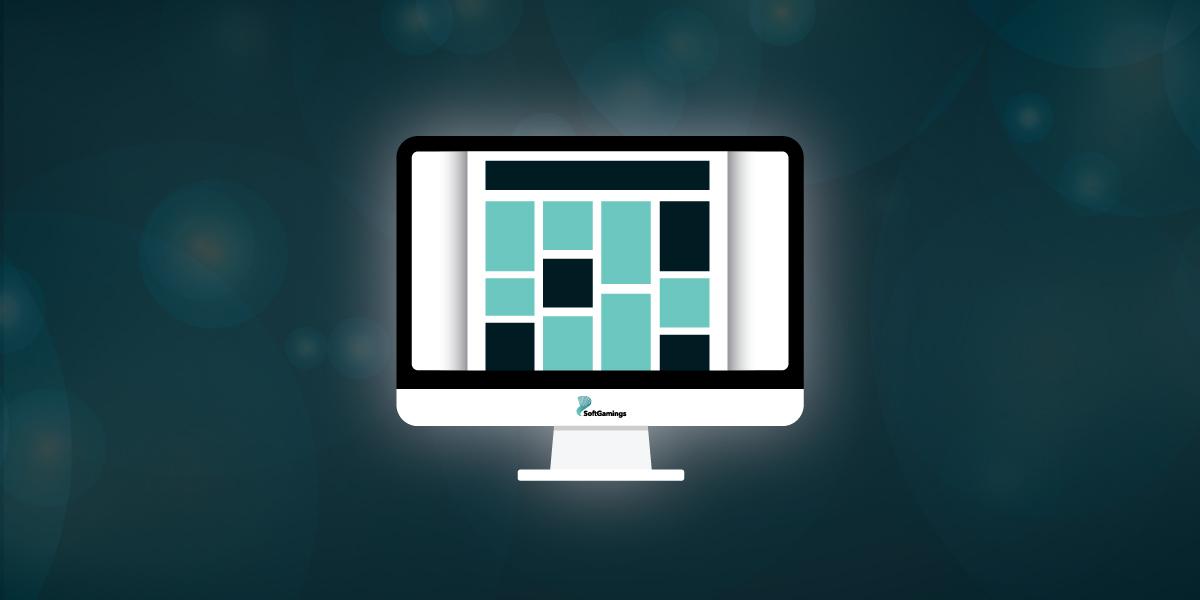 Looks do count! A well-designed website is what counts the most when attracting and retaining customers, as it indicates better visual information of your landing pages and raises brand value significantly. The design must be of a superior quality, attractive and differentiated among other platforms of a similar kind.Do not overuse various graphical elements that will not only push the visitor away but will also overload the work of the system. It is also important to take care of the front-end integration with your database, add or improve existing navigation usability, as its layout is critical to your website performance. Make sure that the transfer from the website to the platform and provider's game page stays invisible to users.If you would like to create a unique website for your casino, but still not sure if you can deal with it on your own, SoftGamings is here to help you out. We can offer full-scale redesign solutions, ready-made templates or even custom ones to meet your needs.
6. Concentrate on marketing and promotion activities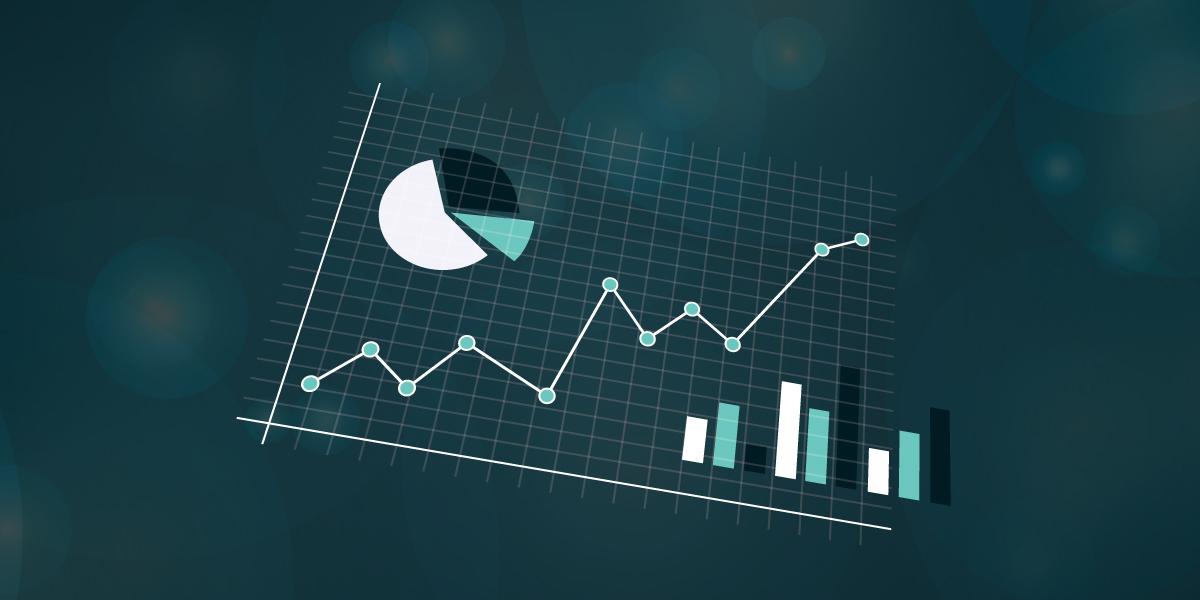 Marketing is a final step. When you are completely ready to open your own online casino, it will be necessary to develop an effective marketing strategy and set up an effective affiliate system that surely enables website engagement and increases traffic. SoftGamings supports integration with the most popular affiliate management programmes and campaign tools like NetRefer, IncomeAccess, EGASS and Unisender.In order to win over a new audience and keep loyal visitors satisfied at all time, introduce loyalty programmes, set up bonus systems and retention campaigns to motivate your players' return. Explore competitors, identify their mistakes and try to avoid them in the activity of your own platform.All in all, starting a gambling business seems tricky, simply because it is so. However, it is possible to skip the "tricky" part and create an efficient casino site in the shortest possible time if you decide to joint efforts and choose to partner with SoftGamings.
How Much Does It Cost To Open Casino
How much you will pay for online casino development is a question to which there is no clear and unambiguous answer, because every minor detail counts here. If you want to have a casino designed from the ground up, your definitive estimate will be higher than if you are fine with a templated design solution. A game package of five providers will cost you higher than this of one provider. Examples abound. Anyway, get in touch with our expert guys to get a quote for your project cost, and they will provide you with an accurate estimate based on your online casino project preferences.Broadly speaking, you will have to incur expenses on the pre-launch and post-launch stages of casino development. The former encompasses software setup expenses (around 30-40% of overall costs), marketing activities (30-40%), licensing procedures (10-20%) and some other areas of expenditure, including remunerations. The first phase of development efforts is normally more money-gobbling than the second, maintenance part of the project. As soon as your online casino is finalized and is in successful operation, you still have expenses, but they would probably be lower, with the most money-consuming item being marketing and promotion, which accounts for nearly half of the total expenses. Other operational expenditures include salaries to personnel (bookkeepers, various experts, managers, etc.), license charges, monthly/yearly royalties to game providers, and a host of other things. Spendings on this stage tend to pay back very quickly and are greatly alleviated by increasing incomes that your casino visitors generate (provided you have done everything right).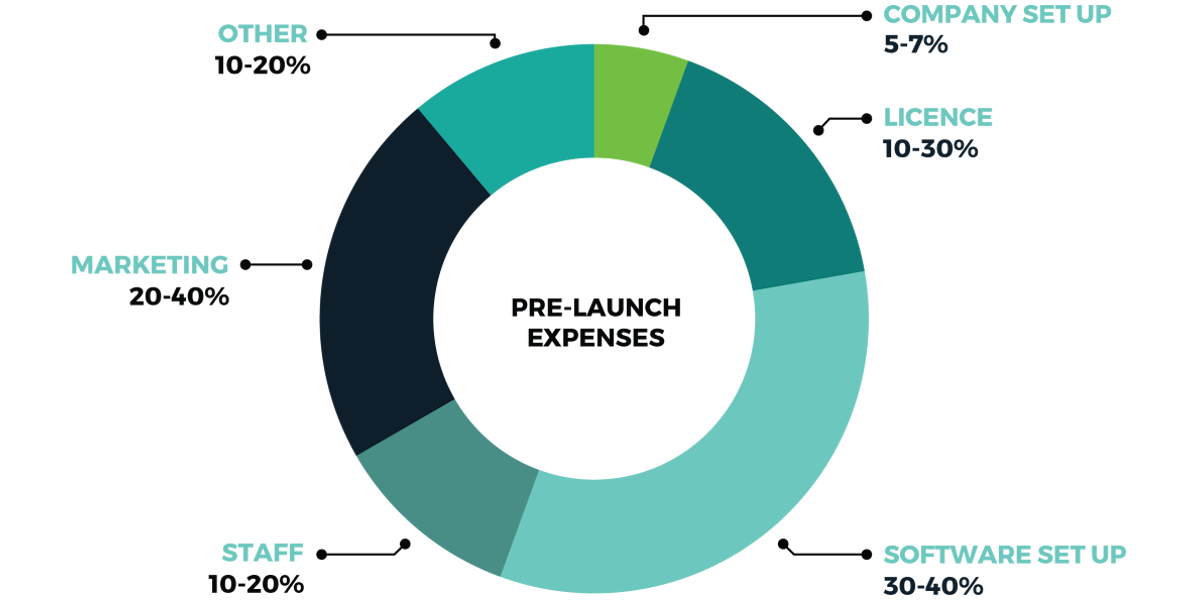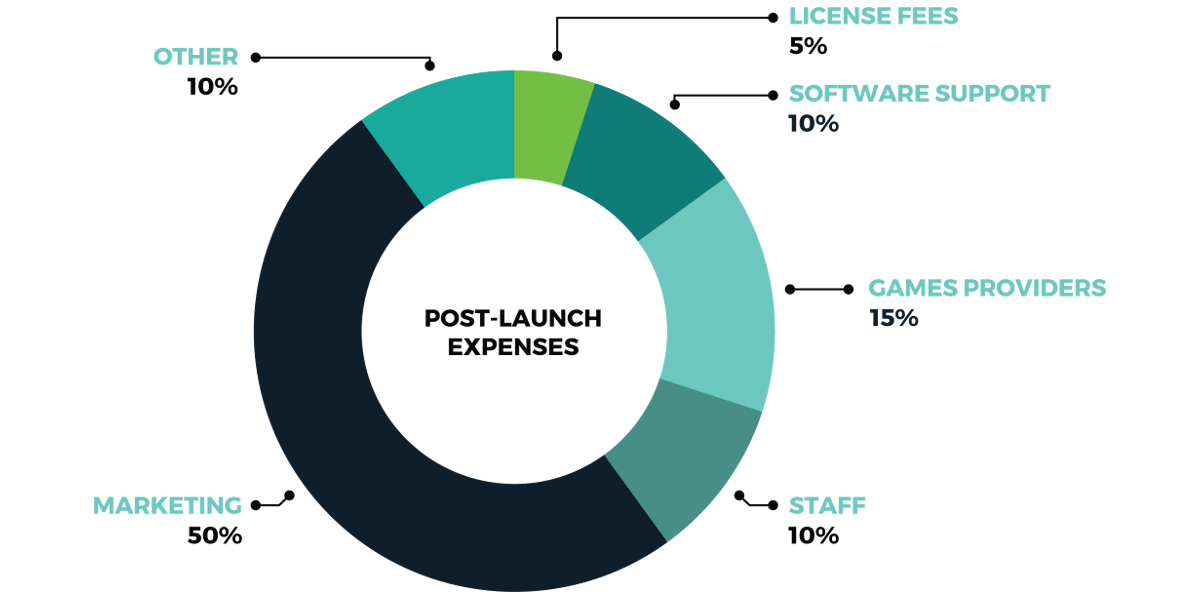 Before you launch your online casino business, you need to be aware of many things, including the fierce competition of the iGaming market. One of the most effective ways to deal with that competition and potentially stay ahead of it is the implementation of new trends and technologies as quickly as possible.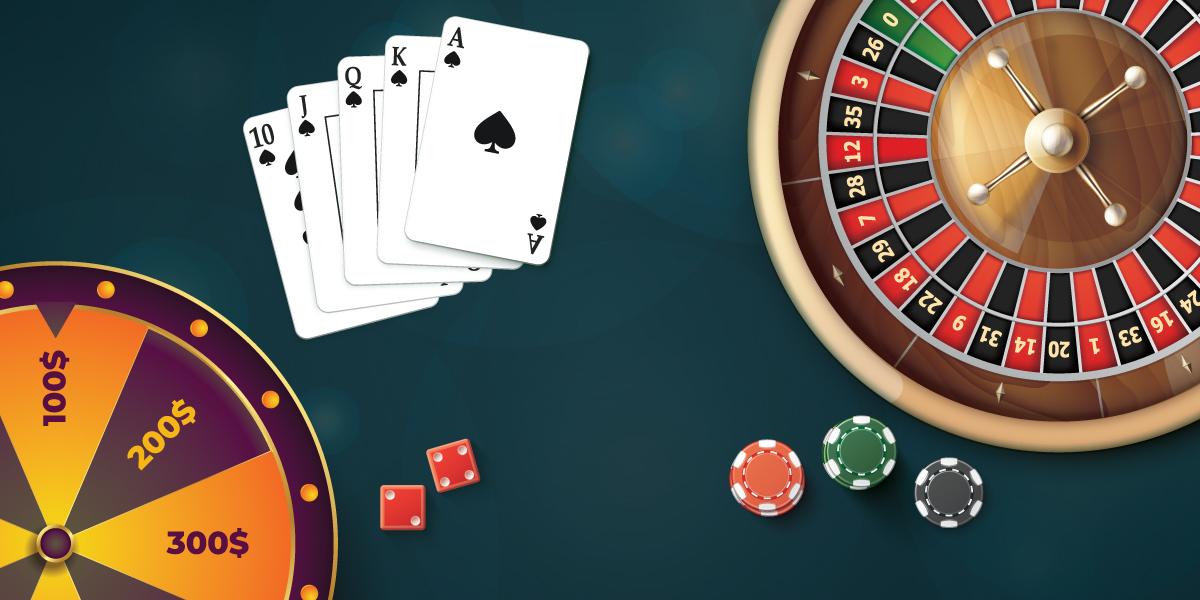 First come first served is the basis of success in the online casino world. In 2022, we can expect an exponential growth of online casinos that have incorporated VR and AR technology. Namely, with the rise of Metaverse, a virtual reality that is set to blur the lines between the digital and the real world, the online casino experience will also be changed forever.
3D avatars, the imitation of real human gestures, the interaction between users, and all other advanced tech aspects of Metaverse will surely find their foothold in online casinos. Players will get the most immersive gameplay experience imaginable. Those VR/AR headsets will help them feel like they are actually inside that world and roaming around the casino floor talking to people, placing live bets, and buying things.
The sooner your casino adapts to host this kind of technology, the more likely you are to attract players and build a fanbase.
In 2023, we can expect wider acceptance of emerging technologies that are pushing the envelope of the online casino sector.
VR and augmented reality online casinos are a significant part of that technological revolution in iGaming. More and more players are looking to use their VR headsets to blur the line between reality and virtual content and enjoy the most immersive gaming experience.
Secondly, Pay N Play online casinos are getting a lot of traction, especially in Scandinavia and Finland. These casinos eliminate the lengthy withdrawal, registration and deposit processes and allow players to instantly start playing. Most of these casinos have teamed up with Trustly, a fintech giant, which created a mechanism for players to bypass the usual processes.
Here's how it works. Pay N Play casinos gather the players' banking details via Trustly so that players can skip right to the deposit. No additional verification is needed as it occurs seamlessly through Trustly. Withdrawals work in the same way and require players only to enter the amount they wish to cash out and it is immediately transferred to their bank accounts.
Is it legal to operate?

Numerous countries have legalised online gambling platforms. If your platform is licensed and your game providers are certified by the authorised organisations/laboratories, then you can operate in any of these countries. The global gambling market is out there for your venture.

What is a gambling licence?

A gambling licence is a juridical prerequisite needed to create a legal platform. Several global and local authorities provide gambling licences, such as Curaçao eGaming or Malta Gaming Authority.

And why do I need a Licence?

The licence is a major requirement for a gaming platform to cooperate with payment providers and gaming software providers. It is also a prerequisite for having a good reputation in the global market of the iGaming industry and a medium to gain credibility among players.
What are the requirements to establish an online casino?

There are several requirements and operational steps that need to be fulfilled to launch an online casino. These steps include having a global gambling licence, a legally owned domain address, an operational gambling company and bank accounts, payment gateways, certified software, and game providers. SoftGamings provide the full service for each of these requirements and guide you through the steps of launching your online casino.

What is the difference between White Label/Turnkey/Self-Service? Which one is better for me?

White Label is a ready-to-go solution perfect both for operators who have decent experience in casino traffic generation and for those who are new in the industry and have a strong interest in becoming casino operators. The White Label Solution is a time and cost-efficient solution that requires few human resources to operate; however, it requires some additional conditions to be met. The Turnkey solution, on the other hand, is a more advanced solution for those who are interested in the self-owned corporate structure and licencing; a fully customised solution and platform design is tailor-made for each customer. The Turnkey solution takes more time to be established but provides more independence regarding the operation. Self-Service is the best fitting solution for those who would like to design and develop their own platforms. If you need further assistance to determine the best solution for your needs, you can contact our customer service.

How much does a platform cost?

The prices vary from one solution to another. Therefore, please contact our customer service to get a personalised quote.

How long will it take from start to finish?

The process depends on the solution. The White Label solution takes approximately two to three months to complete. On the other hand, Turnkey and Self-service projects can take much longer, as the customisations of the platform depend on the customers' needs and preferences.

Is it possible to have a Kiosk (Betting Shop) solution as well?

Yes. We also provide Kiosk (Betting Shop or Closed platform) solutions, as well as our online solutions. You can contact us to find out more about it.

Is it possible to see a demo?

Of course! You are always welcome to contact our client managers who can provide you with a demo and introduce you to our software!
How long does it take to integrate?

The length of the API integration process depends on several factors, such as the type of providers to be integrated, the due diligence processes, the availability of the operator's IT team, and the size of the package. While the shortest integration can be completed within 48 hours, it is always advisable to speak to our managers to determine the exact time and the process of the required integration.

How do I choose the best providers for me?

Our customer managers will assist you in choosing the most favourable providers, taking into account your target market and the gambling focus.

What is the difference between taking the API from Softgamings and going to the provider directly?

There are several advantages our API services have. First of all, we offer on our platform a large variety of the world's most prominent and renowned game providers. We can provide bundles and packages of the solution with a single integration, which is much more cost and time efficient compared to contacting and integrating each provider separately.

Is it possible to see a demo of the games as well?

Yes, we also offer a demo of our game providers. If you want to receive a demo invitation, please do not hesitate to contact our client managers.
Who is the owner of the software?

All rights of the software belong to SoftGamings as the solemn developer and distributor. The platform is maintained by our development & IT team and is only distributed as a closed-source. The front-end design and the casino brand-name is the property of the platform operator.

And who is the owner of the Client database?

The client database is the property of the platform operator.

Does the platform support various languages?

The back office platform currently offers service in English, Russian, German, and Turkish. The front end, on the other hand, can be translated to any language of the operator's preference, either by our translators or the operators themselves.

Space for your Question

Feel free to leave your questions, and the SoftGamings Support will get back to you shortly.